Clare Vivier
While working as a journalist for French television in 2003, Clare Vivier found that she simply could not find a stylish bag for all the work essentials—including a laptop—that she was carrying around. And so she made her own. The rest, as they say, is history: after making bags for her friends, a store in Los Angeles placed an initial order, and a handbag empire was born.
Since founding Clare V. in 2008, Vivier has opened eight retail stores and developed a signature aesthetic that's been adopted by celebrities and influencers alike. Equal parts LA cool-girl and Parisian sophisticate, Clare V.'s bags and accessories evoke a certain spirited je ne sais quoi that's both cheeky and polished. Vivier has made collaborations a major part of her business, working with brands & artists including Melissa McCarthy, artist Donald Robertson, Mike D., Adam Scott, and more; and supports an ongoing partnerships with Every Mother Counts, When We All Vote, I AM A VOTER., Everytown for Gun Safety, and Planned Parenthood. Check out Clare V.'s latest projects on Creatively here.
What is the first creative project you remember?
The first creative project I remember that led to my professional path was when I started making laptop bags. That's how I started the company. I had the vision of creating a laptop bag which led to the creation of a work bag company. I remember going out to find the perfect foam lining and the perfect canvas and sewing it myself. I believe there was a hole in the market for cute work bags for women and was passionate about making it happen.
Describe your aesthetic in three words.
Chic. Colorful. Laid-back.
What has been the most fulfilling collaboration you've worked on?
We've worked with so many incredible people. I would say the collaboration with Mike D. from the Beastie Boys remains at the top of the list because it was working with someone in the music industry. Our company is mostly female, so working with a guy and to have that perspective to work from a creative person from another creative industry and the synergy and the way we brought the collection to life was incredible. We were able to launch both collaborations with him in Paris with two really fun dance parties. I think it was a really great way to showcase the two creative forces coming together.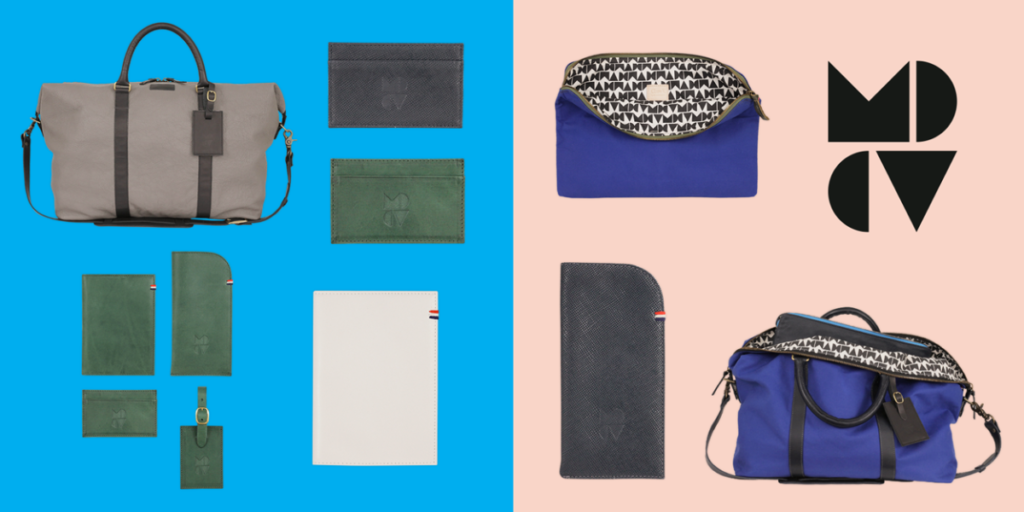 What's one creative project that taught you something fundamental about yourself?
One thing that I am really proud of was when we sold our laptop cases out of a room in my house to the Apple Store. It was really a groundbreaking moment for me. It was a very big order. But the day we were shipping, we ran into a hiccup. There was an issue with how it was shipped where Apple almost refused the order.
I had so much tenacity that I got on the phone with them. I told them we worked so hard to get this order and how big of a deal it was to me and that they must accept this order.
It just showed me the strength, belief, and tenaciousness that I think is so necessary for having your own company for as long as I have.
Do you think creativity is something you're born with, or something you're taught?
I think it's something you gotta be born with, but I think everyone is born with it. It's about how we foster it. We're all creative beings to some extent.
What's the last dream you had?
I work with my niece, Franny, who is our model, social media manager, and one of our muses. I had a dream this morning where I thought she had left a curling iron on and it became a stressful situation where it felt like there were such grave implications from a curling iron. I haven't told her yet!
One hundred years from now, what do you hope people write about your work?
I hope they write that I was a brand that so many women and people loved because it made people feel good. That [we] brought a sense of joy and happiness to them. And also that I was a true proponent of labor [rights] in the United States. I hope they will talk about how we created many jobs for Americans.
Follow @ShopClareV on Creatively.
Creatively is more than a platform—we're a creative collective.
Questions or feedback? Email us at feedback@creatively.life