Chuck Amos
Chuck Amos is a celebrity hairstylist based in New York whose flair for "big and fantastical" hair has earned him clients like Alicia Keys, Solange Knowles, Taraji P. Henson, Tracee Ellis Ross, and more. (He styled Beyonce's hair for the cover of her solo debut album, "Dangerously in Love.")
Before moving to New York and enrolling at FIT, Amos was a young kid in Massachusetts, creating hairstyles with his cousin's Barbie dolls. Hair was truly his calling, and now he's equally committed to spreading love: "There's nothing that I'm going to do that is going to change the world in hair," he told Yahoo in an interview, "But you can change the way the world thinks, one thought at a time." You can check out his latest projects on Creatively here.
What is the first creative project you remember?
The first creative project I remember was one for Bernadette Corporation, a clothing design company. During a shoot, their creative team requested modern-day '90s hairstyles mixed with old-school '80s hip-hop breakdancing urban-styled hair. Imagine: '90s finger waves mixed with MC Lyte/Salt-N-Pepa hair!
Describe your aesthetic in three words.
Big. Textured. Fantastical.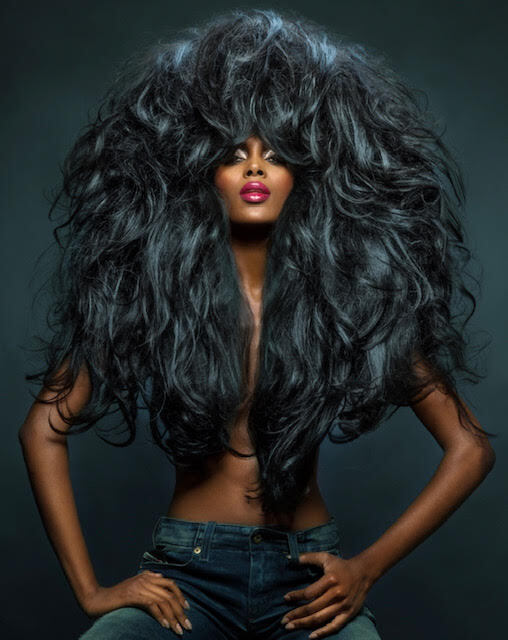 What was the most fulfilling collaboration you've worked on?
Any shoot I've ever worked on with the photographer Ruven Afanador. The collaboration of his artistic eye and my creative mind and execution made a beautiful marriage between art and fashion. My editorials with him were out of this world!
What's one creative project that taught you something fundamental about yourself?
In the past, I always used a lot of "hair controlling" products like heavy hair sprays and gels to keep hair controlled. It was my comfort zone while on set; but recently, a beauty photographer told me to "just let the hair flow and move around naturally––the imperfections are the Art."
It made me very nervous to not be entirely in control of the hair itself, but after trying this new tactic, I understood the importance of being less of a perfectionist and instead trusting my craft and understanding that things come naturally. The beauty is in the natural flow of things, not only the things that I can control! Such a game changer––not just with my craft, but with my personal self and emotions.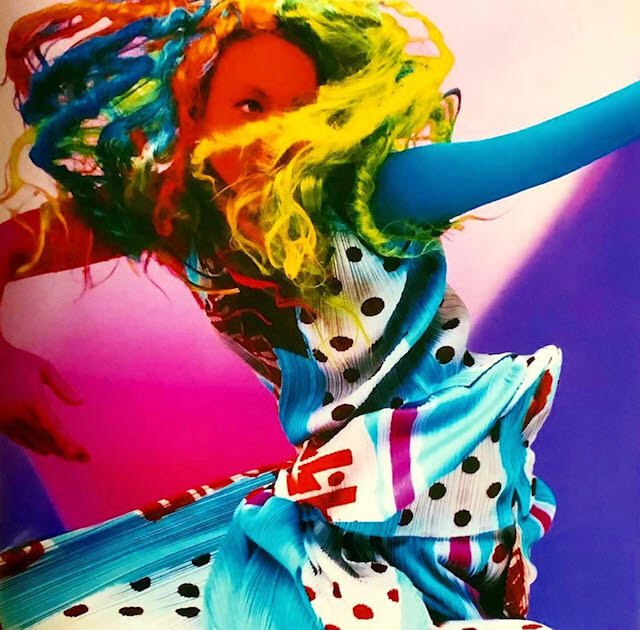 Do you think creativity is something you're born with, or something you're taught?
I think you're born with an imagination but it's important to harness that passion toward something. It's important to be around the right people who can awaken that. You can learn to bring your imagination into the creativity of the job or industry or project that you are working on. There's a fine line between nature and nurture.
What's the last dream you had?
Actually, a few nights ago, I dreamt I was going up an extremely tall building in Brooklyn that was all white in a futuristic glass elevator (like "Willy Wonka and the Chocolate Factory"). It went so high that I saw all of New York City and flying cars, so it was the future––and I went all the way up into the sky. That's all I can remember.
One hundred years from now, what do you hope people write about your work?
I've gotten a lot of jobs and opportunities to work with large white corporations and clients that would normally not hire a Black hairstylist. I helped to break down doors in the '90s. Many Black hairstylists of this new generation have come to me and let me know that I inspired them to move forward and push to work all textured hair jobs, with all races.
I hope my legacy tells people that there is a place for them in all situations. I had no idea that I had become a "role model" for them––and that makes me so proud of my work as well!
Follow @ChuckAmos on Creatively.
Creatively is more than a platform—we're a creative collective.
Questions or feedback? Email us at feedback@creatively.life