Throughout Women's History Month, we're spotlighting remarkable women who are cultivating collective spaces across creative industries. Meet Chela Mitchell—founder and director of Chela Mitchell Gallery.
Recognized as a voice for change in the art world, Mitchell is dedicated to the equity of artists and art professionals. She's worked with institutions, corporations, and art collectors to inform their acquisitions in emerging, mid-career, and established markets. In addition to founding the Chela Mitchell Gallery, a contemporary space rooted in cultivating and amplifying unique voices in fine art and design, Mitchell serves as an art advisor helping collectors to build diverse collections.
Having grown up in a Black neighborhood in the Southeast corridor of Washington, D.C., Mitchell credits the city for her appetite for art and culture. Before devoting herself full-time to the art world, Chela worked as a fashion stylist at Net-a-Porter, Barneys New York, Intermix, and Vogue Japan. She has been featured in Cultured Magazine, Architectural Digest, Forbes, The Washington Post, The Los Angeles Times, ArtNews, Artnet News, NR Magazine, and 10 Magazine. Mitchell's work has also inspired the creation of Komuna, a global arts club hosting private exhibition tours and talks focusing on artists and patrons of color. They'll soon be opening their membership again for 2023!
You can check out more of Chela Mitchell's work here on Creatively and @hellocreatively on Instagram.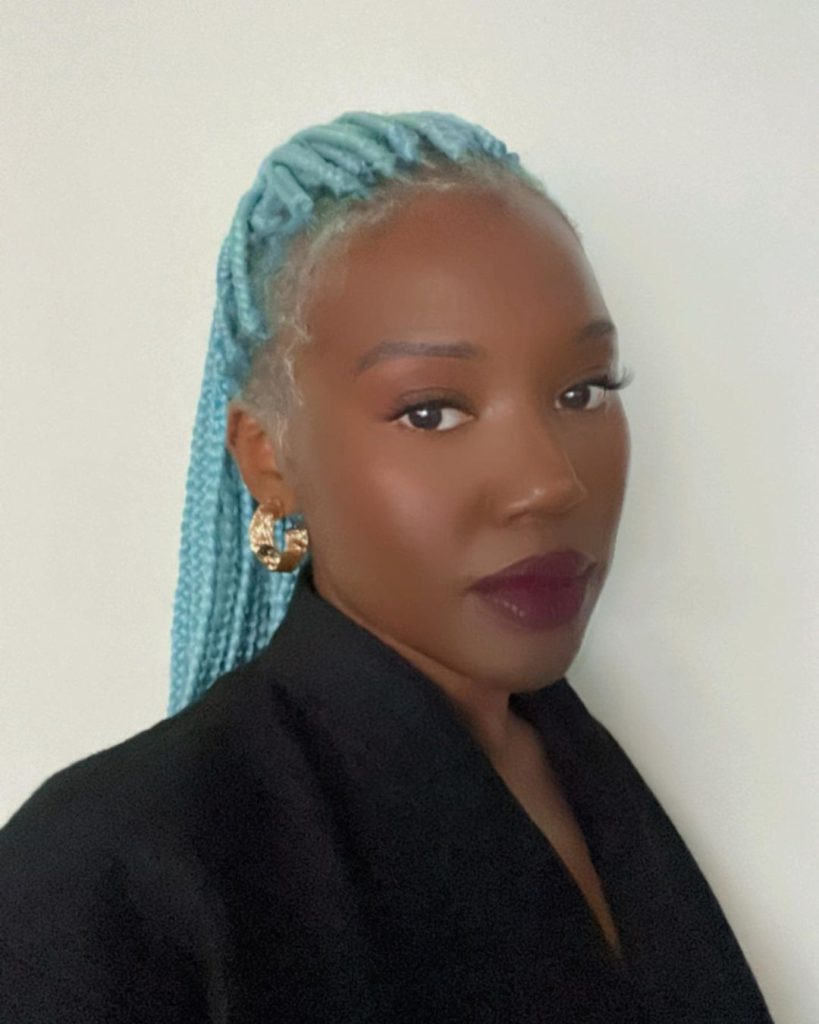 What is the first creative project you remember?
I remember making papier-mâché molds of our faces in my elementary school art class. I don't recall which grade, but I remember it being a process. After the molds were formed, we had to let them dry and return the following week to paint them. I always got sad when the class ended.
Describe your aesthetic in three words.
Futuristic. Experimental. Dreamy.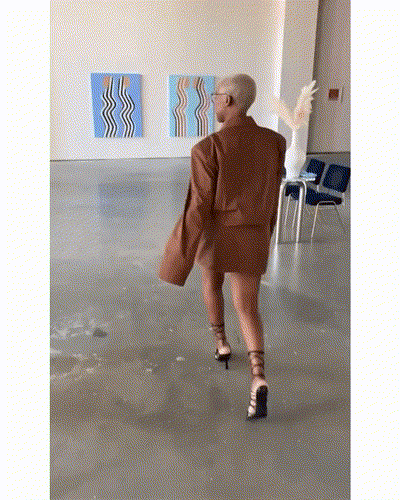 What was the most fulfilling collaboration you've worked on?
My daughter is hands down my most significant collaboration of all time, space, and lifetimes. Professionally, I loved art directing with Meek Mill, his team, and artist/photographer Nate Palmer to create imagery surrounding his 'Expensive Pain' project. It was extraordinary to watch someone who grew up from similar origins as myself who was daring enough to try something new. His vulnerability allowed us to capture something, unlike anything he had done before. Nate Palmer is uber-talented and young – I think fresh perspectives are essential for us to see the full spectrum of what art can be.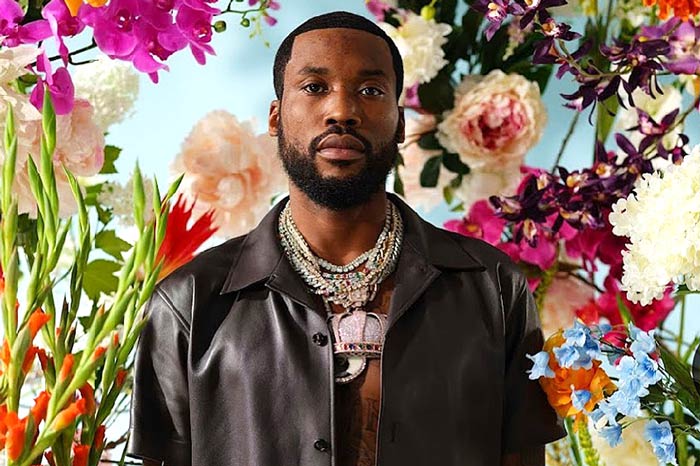 Do you think creativity is something you're born with or something you're taught?
This is a great question—nature vs. nurture. I think you're born with creativity. You'll be attracted to what will advance your life's purpose.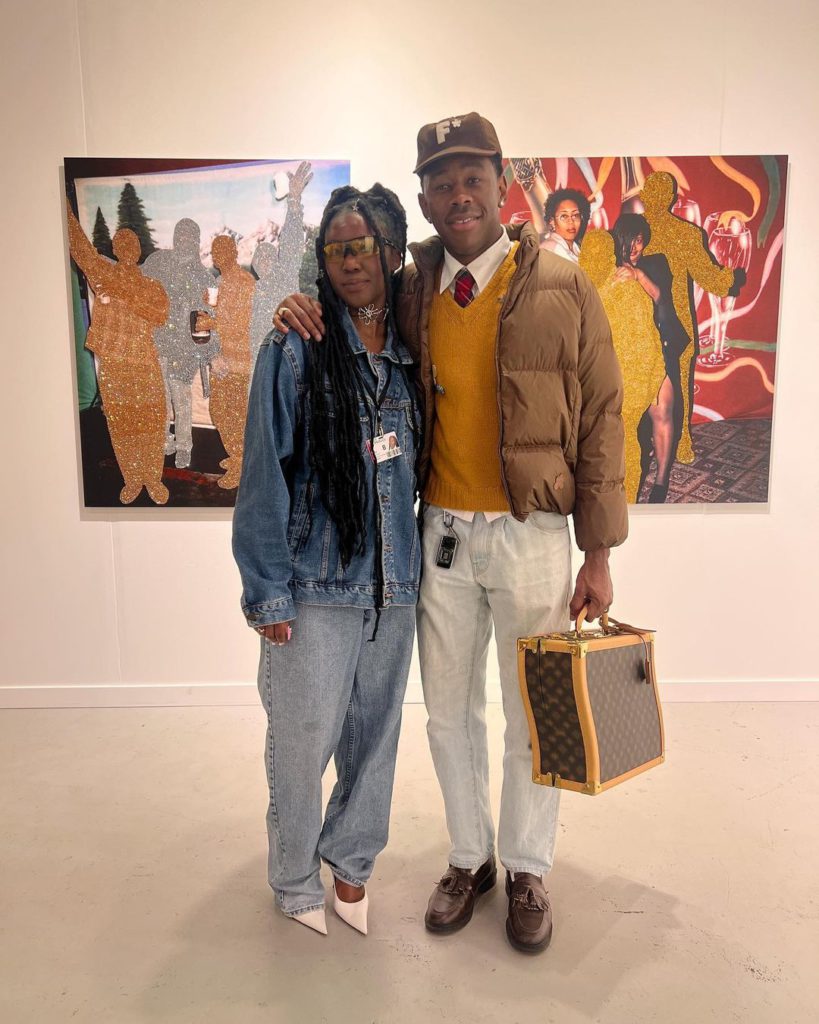 What do you know now that you wish you knew at the start of your career?
I wish I knew how to distinguish the difference between a colleague and a friend. I have it down now, but setting the boundaries is essential.
How do you cultivate strong relationships with clients?
I'm not transactional with my clients. Collectors can sense when you're passionate about what you're doing. It's not something that you can pretend. I relish spending time and learning about their life outside of collecting. I go above and beyond to ensure that they have the best experience.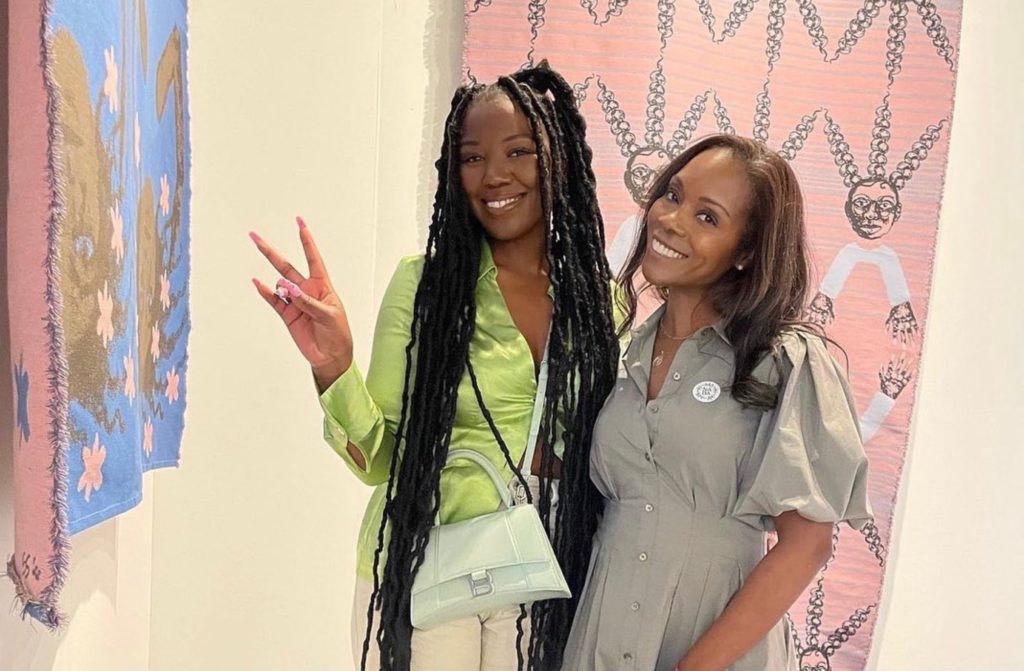 One hundred years from now, what do you hope people write about your work?
I'm grateful to be alive to witness some of what I'd like to be written. Recently, someone said that I'm a champion for artists – what an honor! I won't be alive 100 years from now, but I hope that whatever they say about my work is fascinating. I'd hate to be a bore.
Follow @ChelaMitchellArt on Creatively.
Creatively is more than a platform—we're a creative collective.
Questions or feedback? Email us at feedback@creatively.life