Happy New York Fashion Week! Throughout Black History Month, we're championing extraordinary Black creatives and their influential work, leading the way across creative industries. Jacques Agbobly is another inspiring example, providing a deeply personal, hands-on approach to design.
The 2022 CFDA/Vogue Fashion Fund finalist came to Chicago as a nine-year-old refugee from Togo. Their creative work explores the duality of their identity—negotiating African culture and assimilated American culture—through their unique textile designs. Agbobly graduated with a BFA from Parsons School of Design, and received a CFDA Scholarship in 2019. With Covid forcing the industry to recalibrate in 2020, Agbobly took a step back from fashion to reflect on the kind of designs they really wanted to create: clothing that created connections and sparked joy.
Their now eponymous brand, Agbobly [formerly Black Boy Knits] is wonderfully expansive in its approach as an independent design studio creating unique, colorful knitwear pieces on a made-to-order basis, eliminating the possibility of excess in production. Each product is made in-house, by hand, using natural fibers that are biodegradable and eco-friendly.
Agbobly makes a point to emphasize Black, queer, size inclusive, and immigrant narratives in its visual identity and marketing approach. "Clothes in western worlds are often not made for us. When only given the option to shift between small, medium, and large, we often find ourselves reading between the lines trying to find meaning."
You can check out more of Jacques Agbobly's work here on Creatively and @hellocreatively on Instagram.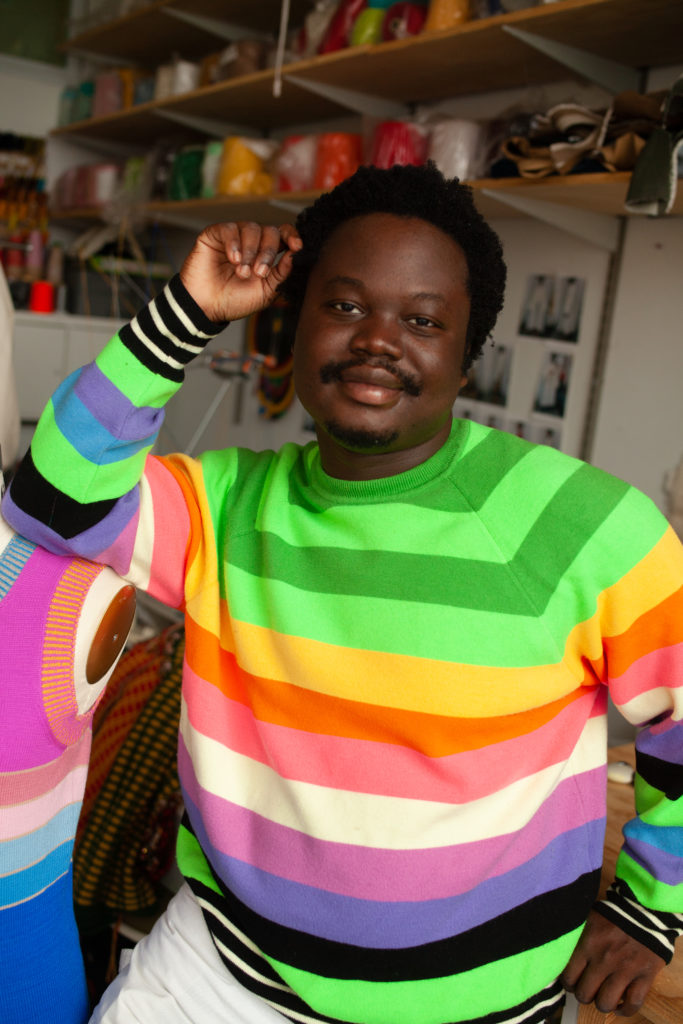 1. What is the first creative project you remember?
Growing up in Togo, I spent a lot of time with my mom and her sisters in hair shops, while they braided hair. When I would visit my grandmother, I would convince her to buy me Barbie dolls and I spent a lot of time styling their hair and customizing their outfits.
2. Describe your aesthetic in three words.
Color, maximal, and bold.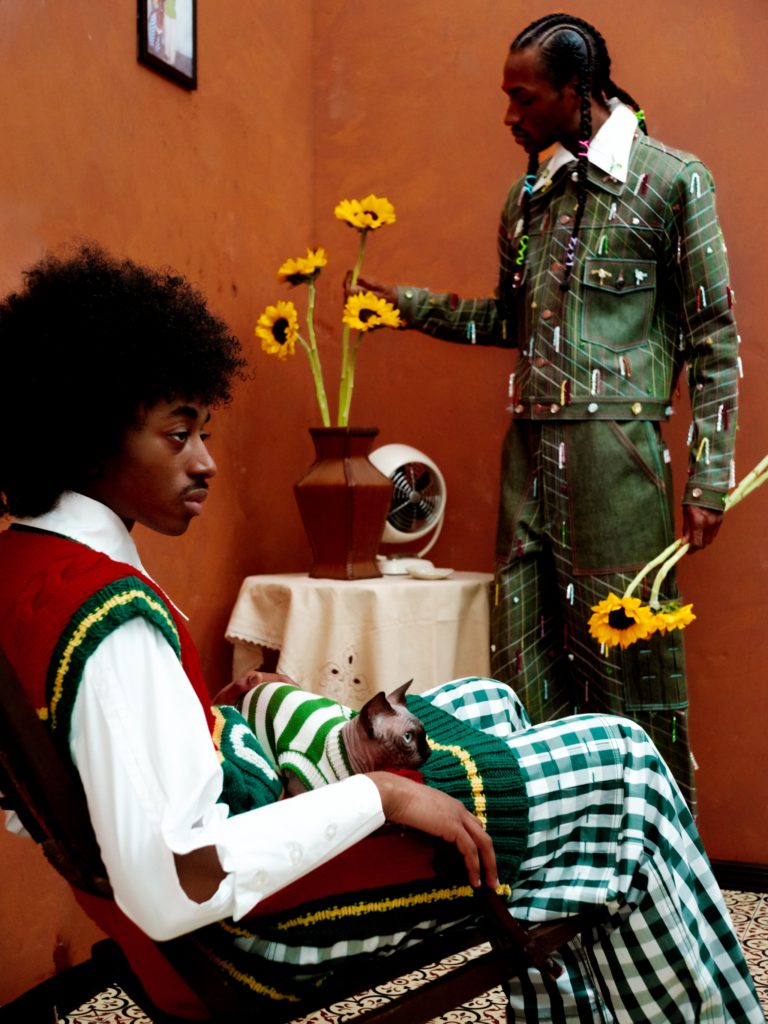 3. What was the most fulfilling collaboration you've worked on?
The one I am currently working on for NYFW in September that I am not a liberty to discuss at the moment.
4. Do you think creativity is something you're born with, or something you're taught?
I think it can be both. It's something you naturally have, but with a nurturing environment you can mold and fine tune.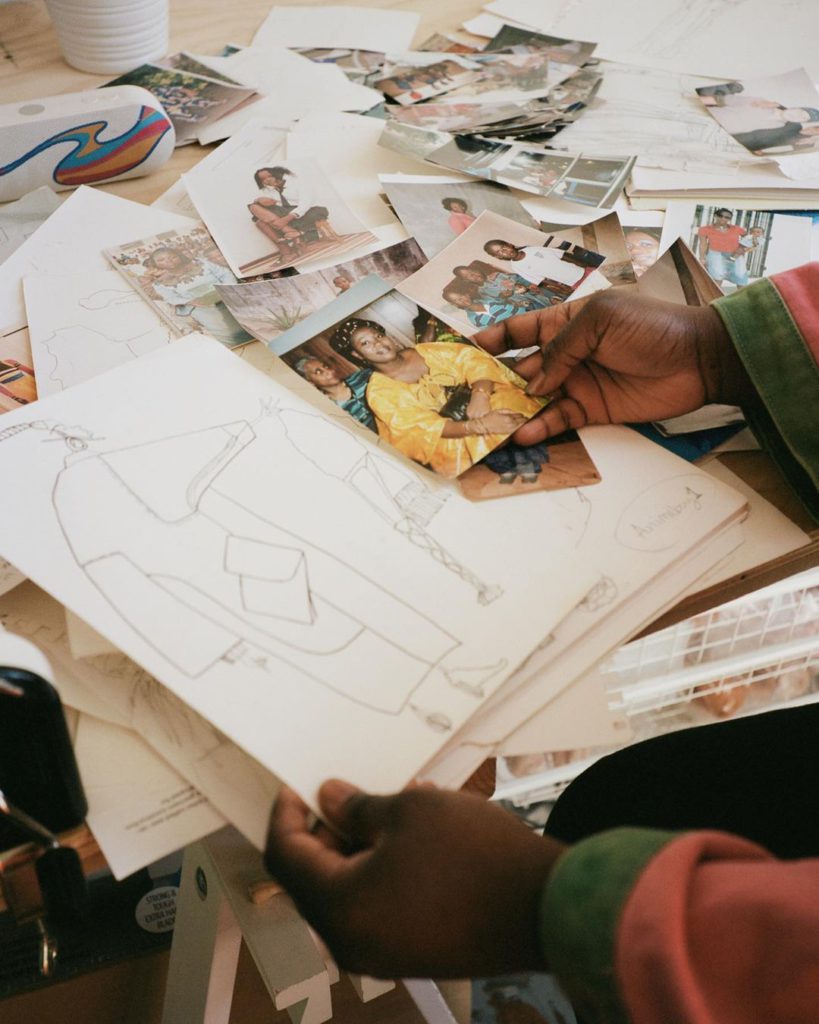 5. What do you know now that you wish you knew at the start of your career?
To not second guess anything – it's okay to make mistakes and commit boldly to my creative and business decisions. Certain things may not make sense in the beginning, but with consistency, there will be light.
6. How do you cultivate strong relationships with clients?
When I started my business, I was focused on custom made clothing, so I was really working with clients on an individual basis and getting to learn about their likes and dislikes when it came to what they want to put on their bodies.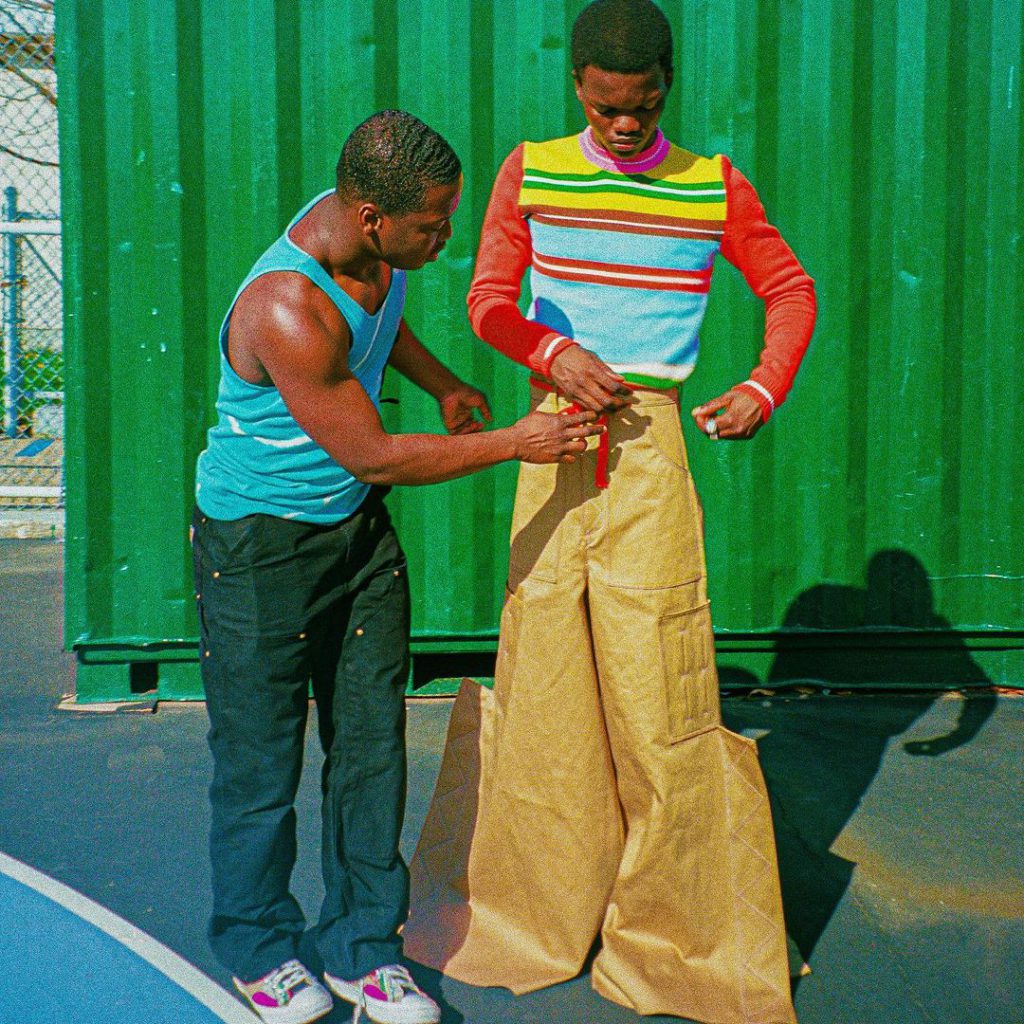 7. One hundred years from now, what do you hope people write about your work?
My goal is to diversify the conversation around the work that comes from African Designers. There's so much depth within our stories and I hope that 100 years from now people will be writing about that.
Follow @jacques on Creatively.
Creatively is more than a platform—we're a creative collective.
Questions or feedback? Email us at feedback@creatively.life