Chromatic and dynamic: two words to describe Nina Palomba's portfolio.
From old-school tattoo designs to mural art, Palomba's diverse creative experience brings her optimistic perspective across illustration, production design, and everything in between. With Palomba's "All Love" mantra, the Los Angeles-based artist focuses on creating colorful, upbeat art that inspires positivity and spreads love and happiness.
With over a decade's worth of professional experience in fine arts to entertainment production, Palomba has worked for various global studios, consumer brands, and media companies, such as Looney Tunes, Warner Brothers, WNBA, and Adidas. Palomba's original artwork has been featured across TV, film, commercials, retailers, and publications such as Playboy, Juxtapoz, and LA Weekly. With an independent storefront, NNZWRLD, Palomba sells original products, including a limited edition MediCom Toy BE@RBRICK, the Happy Heart collection, and bespoke paintings and sculptures. Palomba is also currently a tattoo apprentice at Proud of You LA.
You can check out more of Nina Palomba's work here on Creatively and @hellocreatively on Instagram.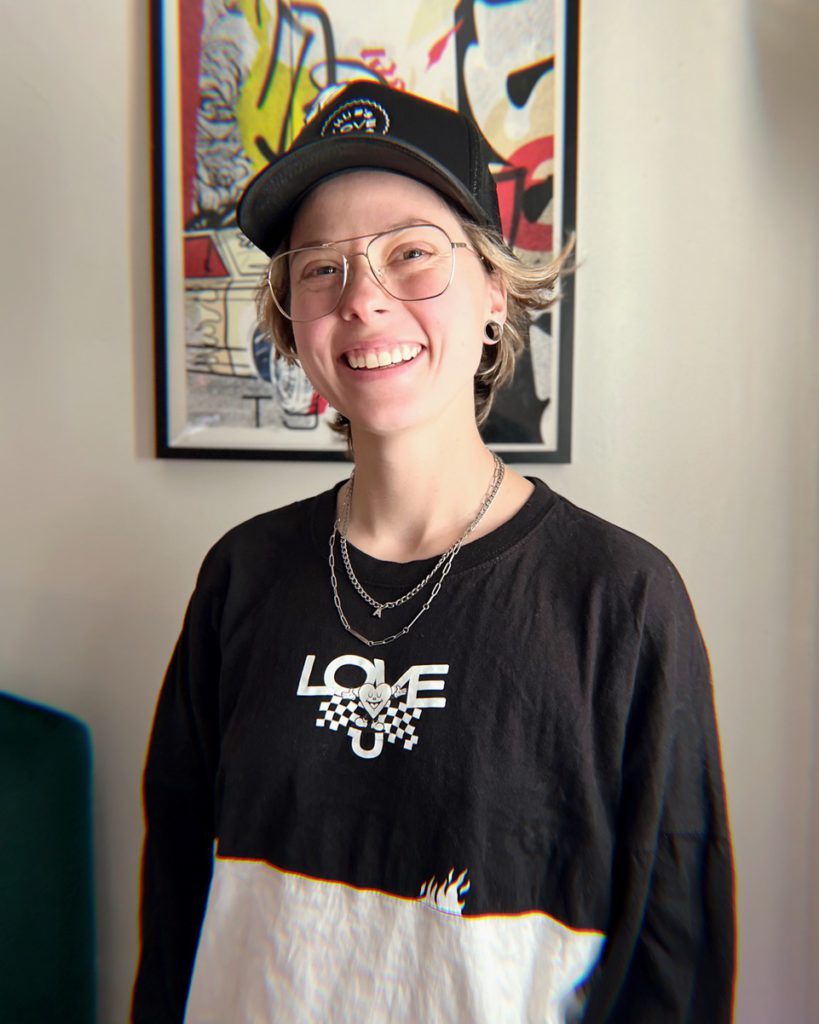 What is the first creative project you remember?
I have so many projects I remember doing all the way back to grade school! I'll answer with the first paid project which was illustrating a menu for a local restaurant in Jackson, Wyoming when I was 12 years old. It was a pencil illustration of pasta and shrimp with cursive hand lettering. I'm sure my mom still has a copy of it somewhere.
Describe your aesthetic in three words.
Colorful, charming, whimsical.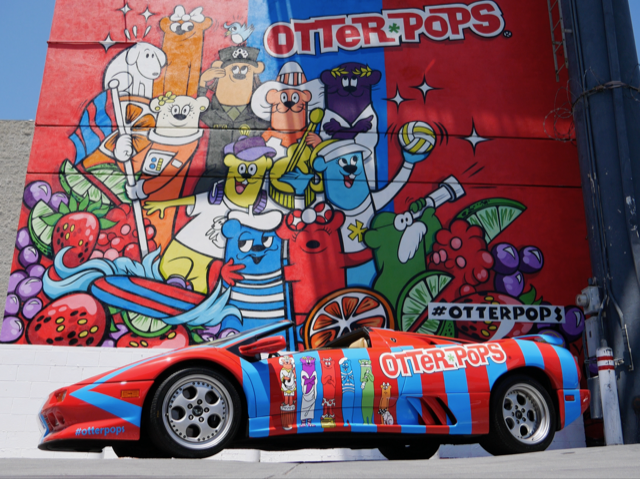 What was the most fulfilling collaboration you've worked on?
The most fulfilling collaboration I have worked on was the "Pride is Good" campaign with Playboy. I was one of seven queer artists chosen to reimagine the iconic Playboy Bunny Ears with the prompt, "What does pride mean to you?" in mind. It was the first-ever official Bunny Ear collection sold in editions of 500. 100% of the proceeds went directly to the Trevor Project. This was an extremely exciting and humbling project to be a part of because I have my own personal connections to that cause.
This project may have been the first time I felt safe and supported to express who I am fully in the scope of a project. It was a very emotional and amazing opportunity to create artwork that could help amplify the voices of my community and was incredibly fulfilling to be a part of something creative that drove awareness toward conversion therapy and how we can all help make a real difference and help bring positive change.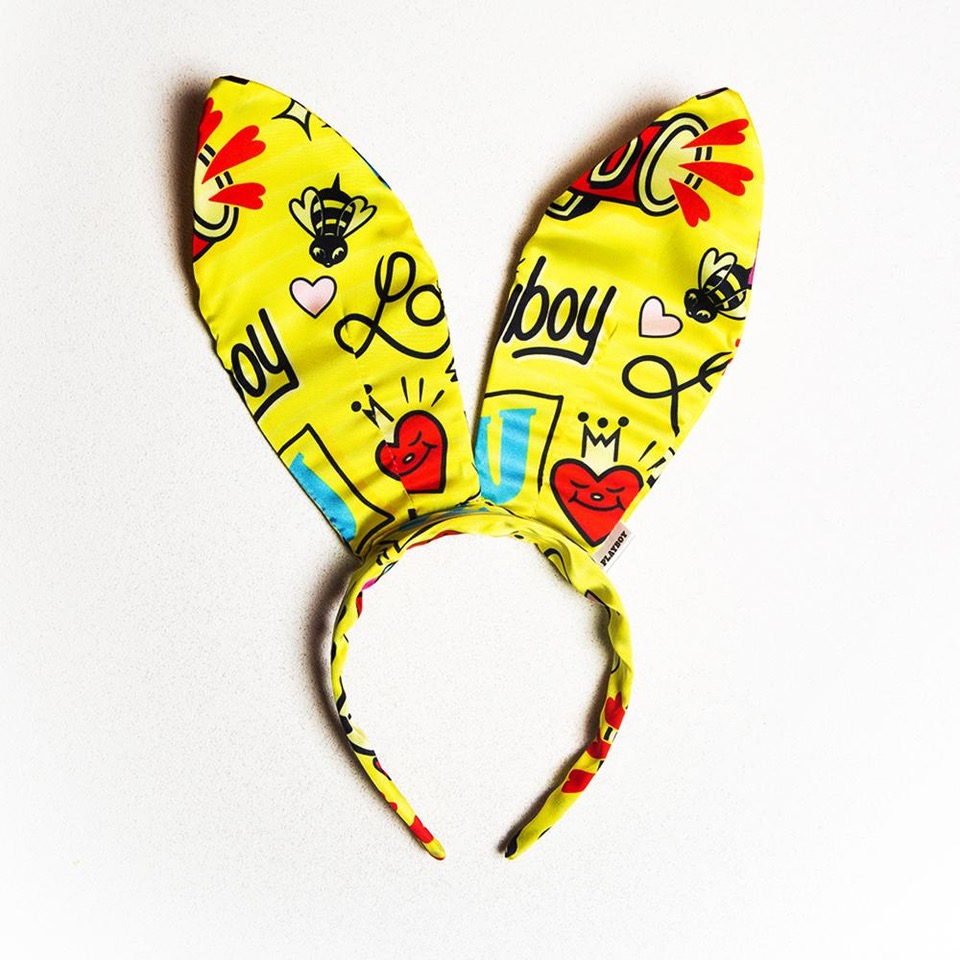 Do you think creativity is something you're born with or something you're taught?
A little of both maybe. I think creativity is something that everyone can access within themselves. Creativity can be expressed in so many ways, that I think people don't even recognize sometimes that they are even doing it. There are many creative skills that can be taught, learned and developed over time, but there are definitely true creative souls out there that are just born with a heightened creative ability and purpose to do so.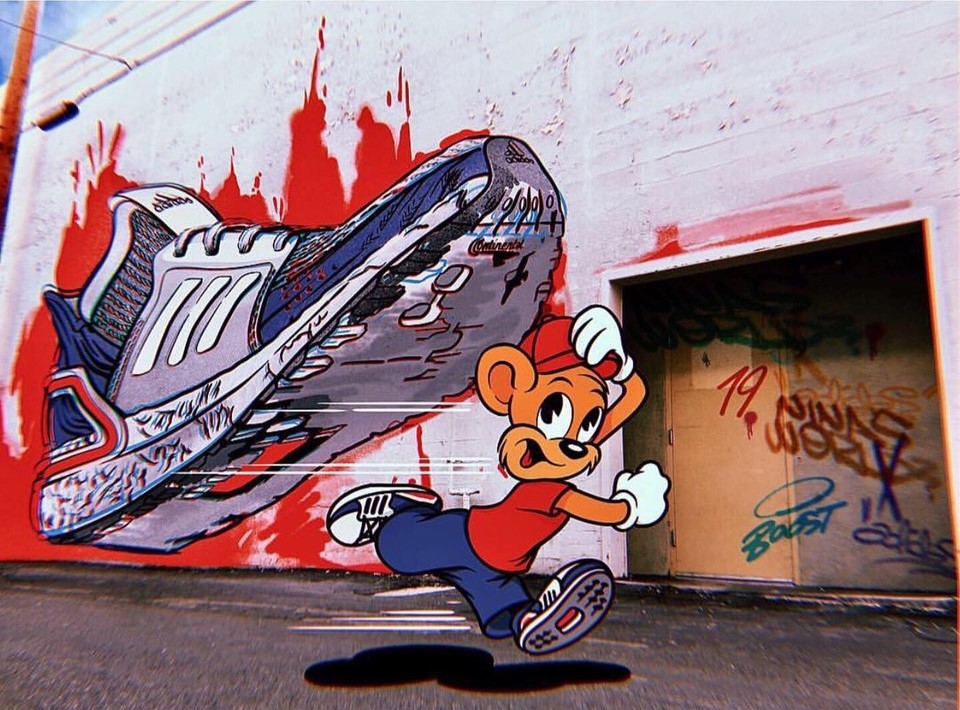 What do you know now that you wish you knew at the start of your career?
At the start of my career, I wish I knew that everyone's journey will be very different. It may sound simple, but there are so many ways to get to where you want to go and unfortunately no perfect formula to become one thing or another.
My education prepped everyone the same way despite everyone's different areas of interests and skills. Coming out of that, I had the perception early in my career that if I followed the necessary steps to get from this goal to that goal, or work my way up the ranks, I would eventually get where I wanted to. That has definitely not been the case in a large portion of my career.
There have been so many moments where I felt I had to do one style of work, or focus on one medium out of fear of not creating a consistent foundation for myself. I know now that the real key to going further and making magic is to simply make things that make you happy. Not to force anything, and find the ability to let go.
There were so many things I wanted to do early on and opportunities I really wished for—some of those have happened and many not—but the beauty of that journey has been discovering and doing the opportunities that truly have been meant for me. Going back to the previous question, that has become the most fulfilling aspect of my career so far.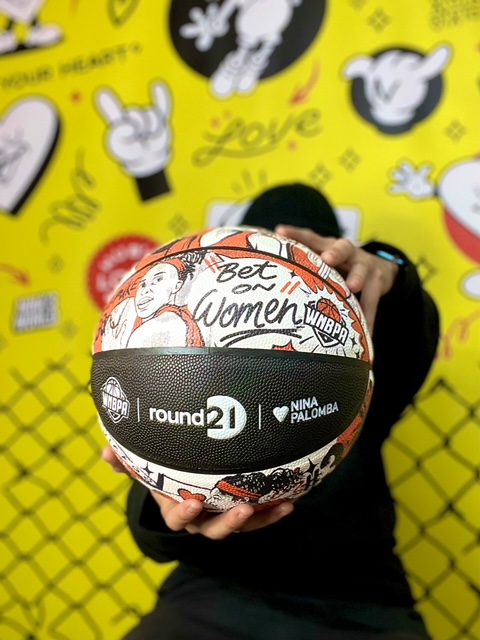 How do you cultivate strong relationships with clients?
The best way to cultivate strong relationships with clients is to do what you promise to! Being kind and proactive is always very appreciated. Having a passion for the projects you work on is crucial. It is okay to turn down projects that don't spark something for you. There will always be another opportunity. Be honest about your abilities and be willing to work with them on revisions. Be comfortable with pivots. You should take pride in the outcome just as much as they do and have the desire to make the best you can. At the end of the day they are the ones hiring you!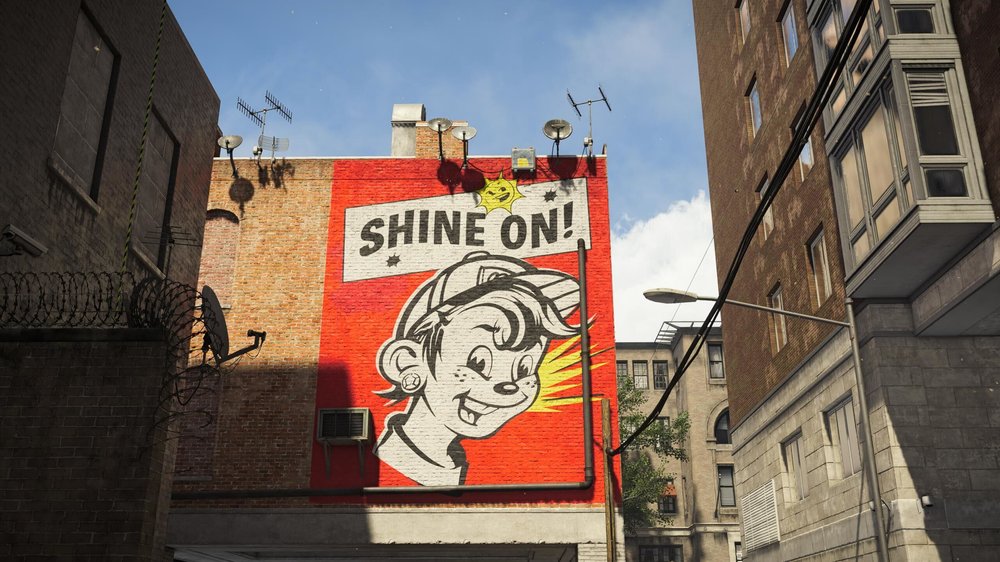 One hundred years from now, what do you hope people write about your work?
Years and years from now, I hope that people look back on my work and what I've created with the same awe and admiration they do with the legacy Disney left behind. I want my work to stand alongside those who have inspired me most and feel like it fits right in. This is something in the back of my mind all the time as I create and cultivate my career. I try every day to move forward with kindness and create work that uplifts and will hopefully keep a positive footprint long after I am gone.
Follow @theninapalomba on Creatively
Creatively is more than a platform—we're a creative collective.
Questions or feedback? Email us at feedback@creatively.life