Raised in Arizona by a basketball coach and an interior designer, Greg Rosborough has always sought to strike a balance between sport and art. As an athlete and fashion designer, Rosborough is driven by a fascination for how design and functional aesthetics have the power to inspire, create emotional connections, and give meaning to objects; his structural futuristic designs are inspired by modern architecture and an appreciation for human anatomy.
After graduating with a degree in menswear design from the Fashion Institute of Technology, Rosborough was immediately hired as a designer for Ralph Lauren. Since then, Rosborough has co-founded two menswear labels: his critically-acclaimed New York-based menswear brand, Abasi Rosborough, which sold in stores around the world, was presented at New York and Paris Fashion Week and saw him become a 2019 CFDA/Vogue Fashion Fund Finalist and 2017 LVMH Prize Finalist. His second and newest menswear venture, Seneca, launched in the fall of 2021 and was picked up by Nordstrom for Spring 2022. Rosborough's ongoing exploration of the mechanics of clothing always begins with a game plan…and ends with a win.
You can check out more of their work here on Creatively and @hellocreatively on Instagram.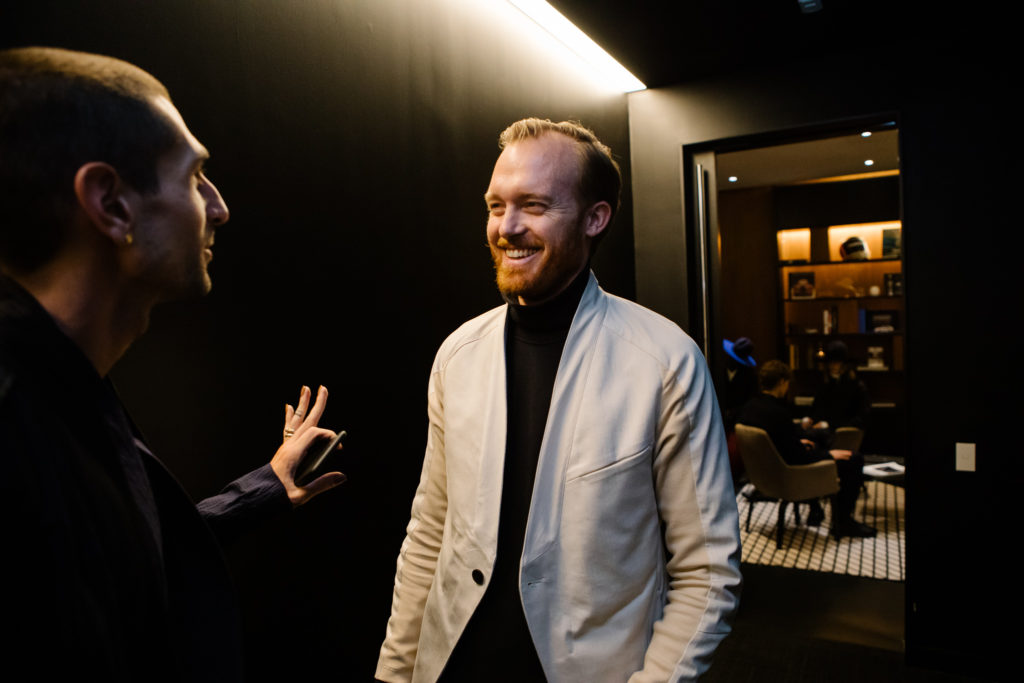 What is the first creative project you remember?
I was with the University of Arizona's basketball team in college. Nike redesigned our uniform, but the coaching staff and our team hated it. I had never designed anything before, but I used our team's feedback to rework the design, got the coaches to sign off, and we sent my designs back to Nike.
Describe your aesthetic in three words.
Humanistic, soulful, architectural. I like the juxtaposition of modernity and antiquity, of minimal and monumental.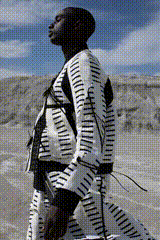 What was the most fulfilling collaboration you've worked on?
My wife and I moved from Brooklyn to Amsterdam during the pandemic and bought a canal house built in 1616 on one of the main canals, the Keizersgracht. It had some renovations in the 1720s, 1850s, and 1970s, but it needed love. We've been working with skilled Dutch artisans and scouring European architectural salvage warehouses to bring the house back to life.
What's one creative project that taught you something fundamental about yourself?
Co-founding my first menswear company at 28, Abasi Rosborough. It had been my dream to do it, but the gut-level fear of failure and risking your savings is very real. The only way to conquer fear, to find out if you have any drive or resilience, is to empower yourself to go down the rabbithole.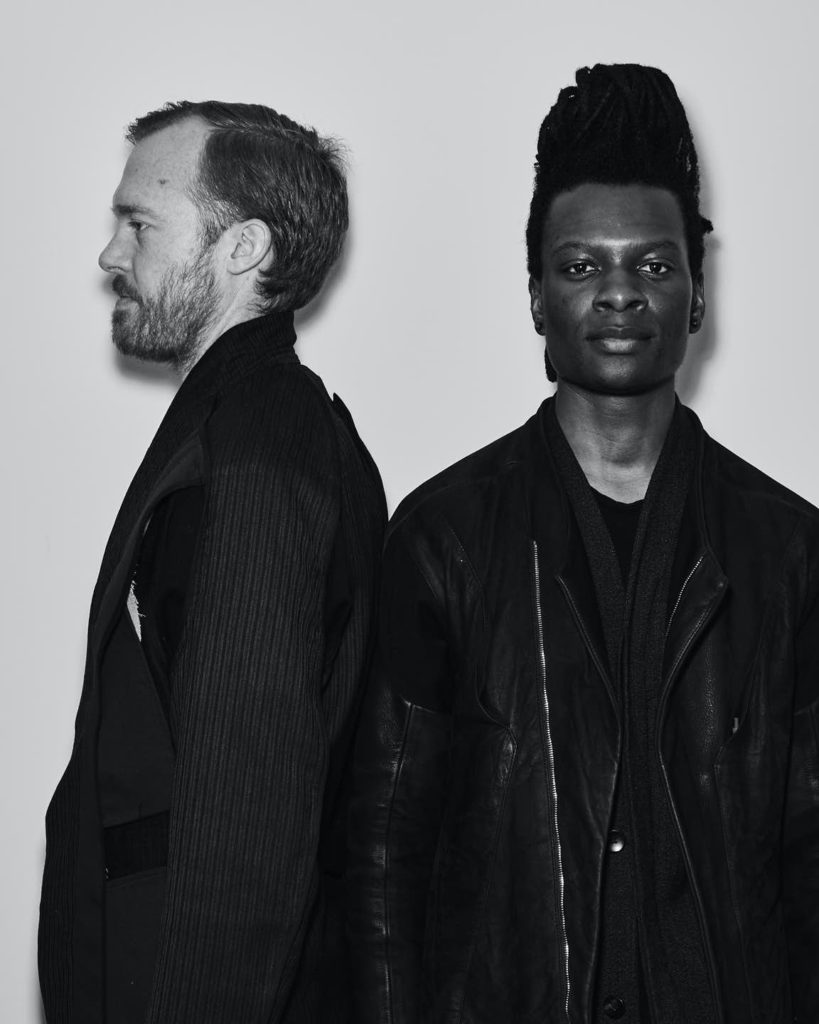 Do you think creativity is something you're born with, or something you're taught?
I think it's in the DNA of our species, all humans are inherently creative. Some people "appear" more creative than others because they have enough self-belief to will the ideas from their head into reality.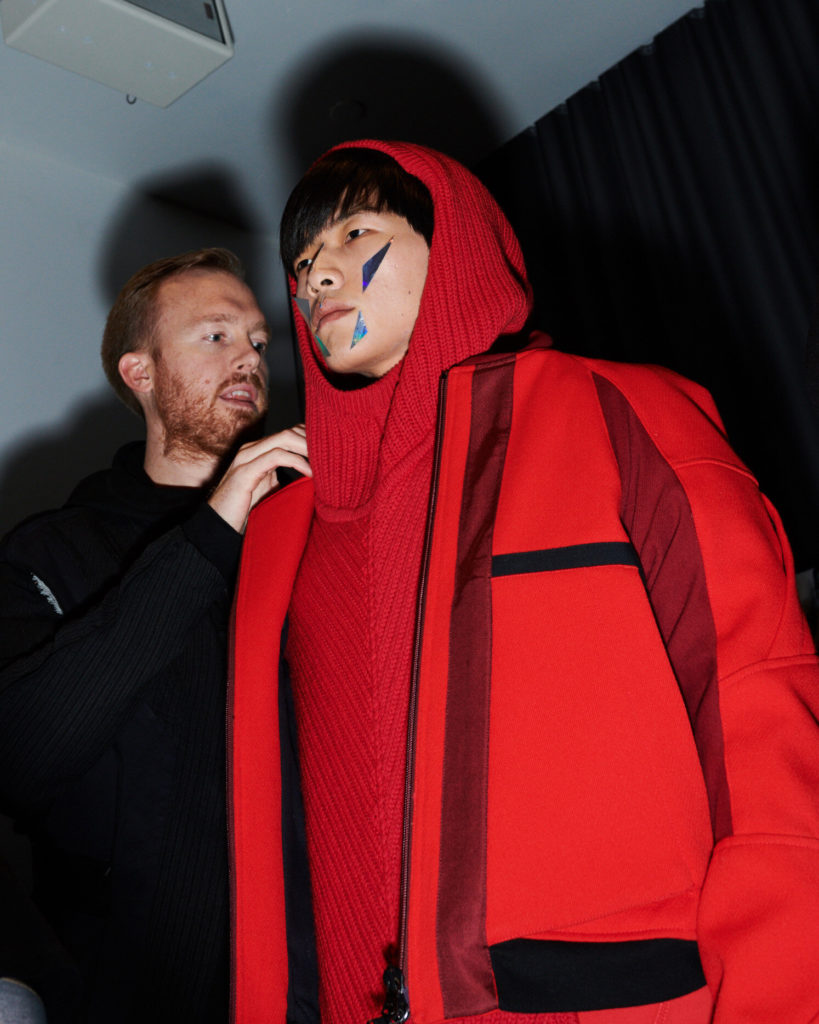 What's the last dream you had?
I binge-watched the new Kanye documentary late the other night. I fell asleep and had a dream where Jay-Z and I had a conversation about design and architecture. At the end, he placed a navy Yankees hat on my head—it felt ceremonial.
One hundred years from now, what do you hope people write about your work?
When I wear Nike shoes, I feel that I run faster. When I use my MacBook, I feel more creative. That is effective design and branding to me. For my work, I hope it inspires people to feel confident, to pursue the things they dream about, and that they wear the hell out of it.
Follow @gregrosborough on Creatively.
Creatively is more than a platform—we're a creative collective.
Questions or feedback? Email us at feedback@creatively.life