At the intersection of music and the metaverse lies photographer Inari Briana Washington.
Based out of Atlanta, Georgia, the commercial and editorial photographer launched her freelance journey as a freshman at Georgia State University. Nine years later, Washington has carved herself a corner in Atlanta's music scene, whether taking portraits of R&B singers like Khalid or being the key photographer on set for a Cadillac commercial featuring rapper and activist Killer Mike.
But Washington's commercial work expands far beyond Atlanta—or even this universe. This past summer, Washington partnered with Meta as the key photographer on the set of the online series "Are We There Yet?" starring Nope actress Keke Palmer. Other notable photo campaigns include Savage X Fenty's Breast Cancer Awareness Collection and popular underwear brand Ethika's collaboration with rapper OMB Peezy.
You can check out more of Washington's work here on Creatively and @hellocreatively on Instagram.
What is the first creative project you remember?
The first creative project I remember is a collaboration I did with a couple of friends back in 2014/2015. I had them dressed in all white, posing effortlessly at this creek that a lot of people swim at. Their hair was massive—large afros and beautiful crochet styles. The project went viral on Tumblr and Pinterest (and still does numbers to this day)! It was two black girls, and it was probably the first time I got to hone in on my creativity the way I wanted to. Most people don't even know it was my photo set.
Describe your aesthetic in three words.
Colorful, classic, and warm. Honorable mention: cinematic.
What was the most fulfilling collaboration you've worked on?
The most fulfilling collaboration I've had thus far would have to be working with Meta on the new show "Are We There Yet?" starring Keke Palmer. I shot the promotional and cover photos for the project. It was an eye-opening experience because it helped me solidify the type of photography I wanted to pursue. I enjoy any moment to tell a story. I like that when people see the covers of these shows, they gain a core memory from them, and I can be proud to say I helped with that.
What's one creative project that taught you something fundamental about yourself?
When I went to LA in March of 2021, the scope of last-minute projects we achieved in just one week taught me the most. From the flight to the location where we lodged and even cancellations on paid projects, it taught me that I work very well under pressure. With the right team, anything is and can be possible. We were able to revamp our portfolios from the ground up by working with notable people. Ever since that week, everyone on the team has been accomplishing major opportunities, myself included.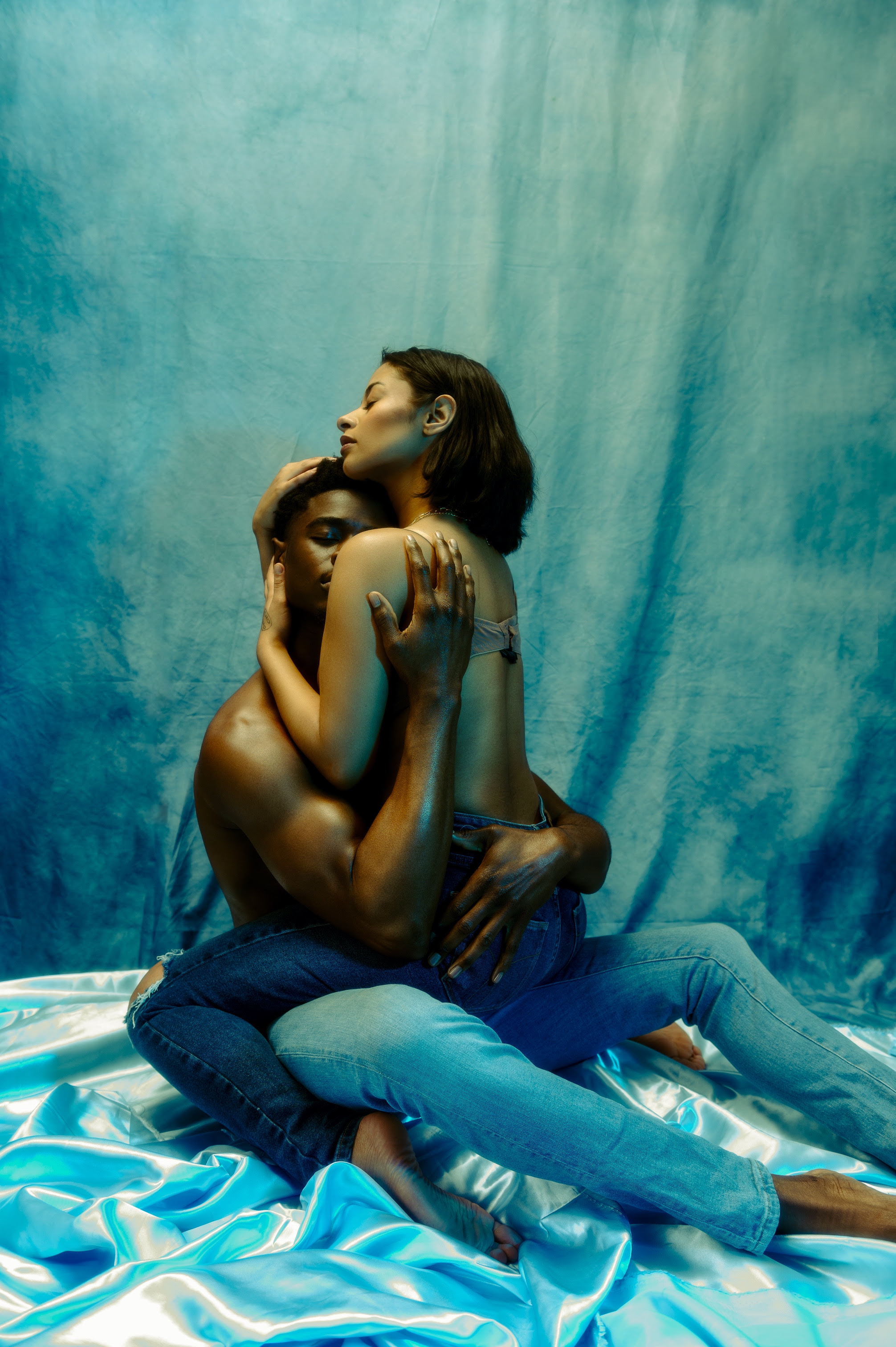 Do you think creativity is something you're born with or something you're taught?
I feel as though you are born with creativity to an extent. However, opening your mind to exploring new things does not stop you from becoming an innovative spirit. Creativity comes in all different forms and can come from many different avenues.
What's the last dream you had?
I can't remember the last dream I had. I am usually so good at documenting my dreams and interpreting them to get a better understanding of what I may be dealing with in my life. This time, however, I'm at a blank. I haven't dreamed in a while.
One hundred years from now, what do you hope people write about your work?
That is a very good question. When people talk about my work a hundred years from now, I want them to remember it like they remember their favorite television show. I want it to feel like a core memory. I want people to identify and resonate with it, whether it's in a magazine or even in a museum. Who knows? The possibilities are endless.
Follow @inaribriana on Creatively.
Creatively is more than a platform—we're a creative collective.
Questions or feedback? Email us at feedback@creatively.life.